ABOUT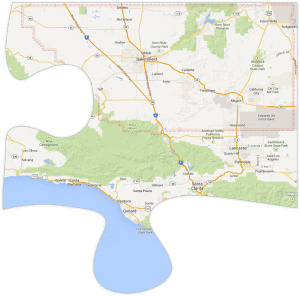 History of the Kern Autism Network-Autism Society Affiliate Chapter
By Carl F. Twisselman II
In 1996, very few people in Kern County had heard of Autism and even fewer people had any knowledge about the developmental disability. There were some parents and educators who were working to help people deal with Autism, but many of us had not heard about them and were trying to gain knowledge and help in treatment for children who had recently been diagnosed with Autism. Most of us had known that our child, student or grandchild had some problems that other children did not have, then when we learned that they were autistic, and at that time, there was very little hope for improvement in their condition. We wanted to do something to fight against that "monster" that would keep our child from having any kind of quality of life.
Through the efforts of some of the staff at Kern Regional Center and HEARTS Connection, a group of us got together to form a support group and learn what we could do to help our children or students. We were lucky in that Susan Houghton, a parent, had recently moved to Bakersfield from North Carolina, where she was active in a local chapter of the Autism Society of America, a national organization that was dedicated to early diagnosis and treatment of individuals with Autism, and knew what kind of help was available. It was decided to try to form a chapter here in Kern County, and our first organizational meeting was held on January 15, 1996. It was then at that first meeting to become an Autism Society of America Chapter and we received our charter on May 22, 1996. The members elected a board of directors, some were parents or grandparents and some were educators from the Kern County Superintendent of Schools office. We decided to name our chapter the "Kern Autism Network", and developed our mission statement. Our main goal was to bring knowledge about Autism to people in Kern and surrounding counties. Susan was our first chairman, and did an outstanding job until she moved from Bakersfield in 1999, at which time, Carl Twisselman became president.
We have had many changes in the membership of our Board of Directors, but always found good people who were willing to give up their time and effort to volunteer and help people dealing with autism. Carl served as president until 2004, when Ramona Puget took over the leadership of KAN. Ramona has expanded KAN with more support groups and interaction with the Kern community, and continues to bring knowledge and hope to people in our area. Each year, KAN has a major Autism conference that brings knowledgeable speakers and vendors to Bakersfield, something for which we used to have to travel out of the area and spend significant money to experience. We have been lucky to have many local businesses and organizations that partnered with us to allow us to have the major kind of speakers that we have attracted. In addition to the conference, KAN has speakers and presentations on topics related to Autism throughout the year, and we network with other Kern organizations who are working with people with various disabilities. In December of 2021, the organization went back to its roots of its original name that the community knew them as Kern Autism Network, Inc. Kern Autism Network, Inc. will continue to do what it can to make the lives of those living with autism better in Kern County.